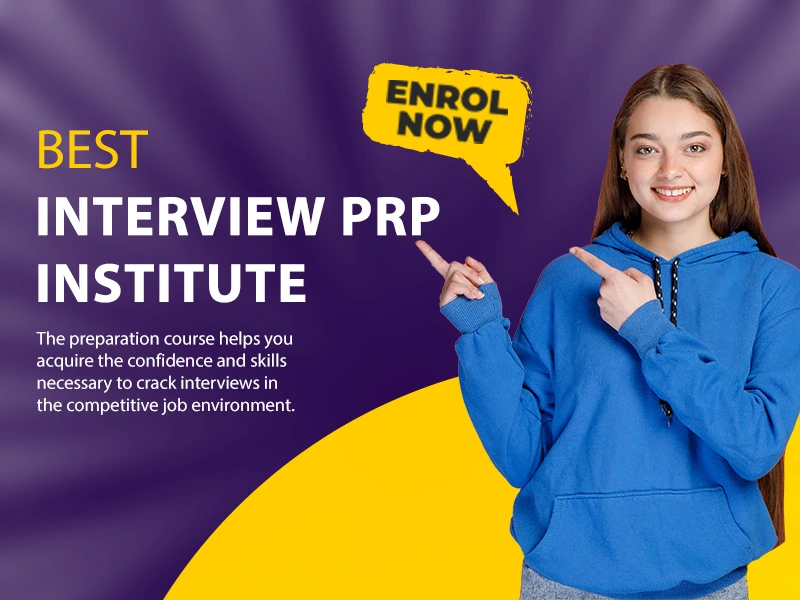 Interview Preparation Course In Chandigarh
For some, facing an interview is a nerve-wracking process. Clearing interviews without proper practice and training can be a challenge. You must appear for the interview in the embassy or a consulate if you are applying for a job, going abroad for your studies, or migrating to another country. The interview process, at times, appears scary.
Some candidates believe interview preparation is all about confidence. Some people spend time perfecting their attire, and others trust online mock interviews and common questions for the preparation for their interview.

What you'll learn with us?
How to build an eye-catching resume, cover letter, and other relevant documents.
How to create and curate a professional profile on social networks.
How to strategically grow and use your network
How to effectively follow up with interviewers and hiring managers.
How to choose the correct career path.
Developing soft skills
What are the key skills required for success at Interview?
Planning & Organization
Preparation is decisive to interview success. Your understanding of the job responsibilities and the information about the company are crucial for the interview preparation.
Persuading & Influencing
Your ability to convince and sell your viewpoint is essential. Your confidence and energy should compliment your answers. Support your reply with possible facts and evidence to be more convincing.
Presenting & Communication Skills
Your ability to communicate effectively is the key to your success.Practice your interview by focusing on your pitch and non-verbal communication. Practice mock interviews to develop confidence and authority.
Focus
Your concentration during the interview is very crucial to answering and anticipating questions. Listening with attention triggers your mind to come out with your answers fast. Your unwavering focus during the interview sends a positive message to the prospective employer or the interviewer.
Why you need Interview Preparation Training?
An interview preparation course can benefit you in many ways. The preparation course helps you acquire the confidence and skills necessary to crack interviews in the competitive job environment.
Some of the advantages that an interview course offers are:
Provide exposure to real-life situations through mock interviews.
Identification of your strengths and weaknesses to personalize the training
Apprising and rehearsing all crucial interview questions related to your job or purpose.
Taking you through the interview process and help you anticipate what to expect during the interview
To overcome interview nerves by boosting confidence
Explore and practice interview topics relevant to your job.
How to get you out of tricky situations during the interview.