Best Spoken English Classes in Panchkula
Don't worry, we won't bore you with quotes or say things like 'English is very important in today's world'. You already know it is. You want to speak fluent English and impress your colleagues and buddies. You want to tell funny stories in English. You want to make new friends. But, the only problem is it doesn't come out of your mouth as clearly as it does in your head. Or you're a complete beginner.
Introducing British Overseas, an institute that provides the best spoken English Classes in Panchkula. An Institute that has made 1,500+ Panchkula students speak English like native speakers. Now, it's your chance to be among them!
What will you get from the Classes?
If you decide to be a part of the best spoken English Classes in Panchkula and do what our expert mentors teach, you will be able to:
Speaking English fluently, as if you're a native speaker. You won't be able to believe in the results after the course.
Communicate your feelings and thoughts more clearly than ever. Our exclusive study module improves your comprehension ability beyond limits.
Tell great stories in English the way you tell them in your head. So that feeling when you tell something funny but it doesn't come out the way you expected? It'll be gone forever.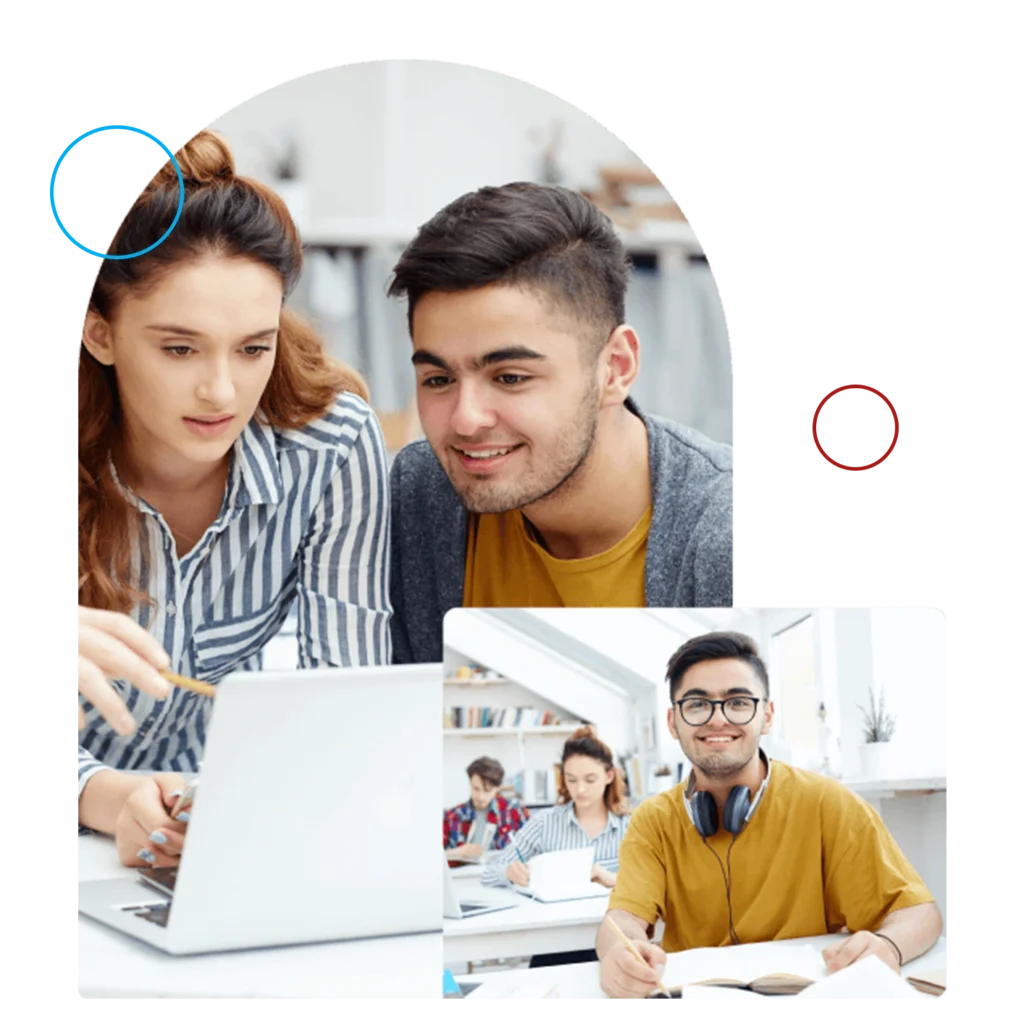 But, Why British Overseas?
You might be asking "Why should I choose British Overseas? There Are other institutes in Panchkula as well". Yes, there are tons of institutes in Panchkula that provide the same classes.
We won't say that we're better. But, We're the only ones. We're the only ones who make students speak fluent English in just 90 Days! We're the only ones where a student comes stuttering & anxious, but leaves with full confidence and fluency. That's why our students named us the best spoken English classes in Panchkula.
Here you will get to be a part of exclusive classes and sessions which are strategically designed to hard wire English concepts in your brain. The best part is you will not cram a single word or grammar rule. In fact, you won't even need any rules. You will participate in a number of role play activities which will allow you to speak English in different situations.
Best Spoken English Classes in Panchkula are for…
Students
We don't need to say how much English can boost a student's morale and, ultimmorale andately, grades. If you're a student who wants to learn English, run & grab your phone, and book your seat before they all get filled.
Professionals
Your ability to speak Fluent English co-relates directly to your position & earning. You've already seen many times how English speakers get promoted quickly. So, if you have your eyes on a new position, let us help you claim it.
Housewives
Yes, Housewives! If you're a housewife and have spare 2 hours in your day, then join the best spoken English classes in Panchkula. We can't explain how many new doors speaking fluent English will open for you.