German Language Course In Chandigarh | German is a West German language course that is mainly spoken in Germany, Austria, and Switzerland. It is also spoken as a second language in many other countries, including Belgium, the Netherlands, Denmark, Italy, and Poland.
German is the official language of Germany, Austria, and Liechtenstein, and it is one of the official languages of Switzerland, Belgium, and Luxembourg.
German has a complex grammatical structure and a large vocabulary. It is known for its compound words, which are created by combining several words to form a single word. German has contributed significantly to the development of many fields, including science, philosophy, literature, and music.
Why German Language Course Is Important
German language course in Chandigarh are important for a variety of reasons:
Employment Opportunities: Germany has a strong economy and is home to many international companies. Learning German can give you a competitive edge in the job market, as it is often a requirement or a strong asset for many positions in fields such as engineering, science, and business.
Education Opportunities: Germany is a popular destination for international students, and many of its universities offer programs taught in German. Knowing the language can give you access to higher education opportunities and scholarship programs.
Cultural Understanding: Germany has a rich cultural heritage and has made significant contributions to literature, philosophy, music, and art. Learning the language can help you better understand and appreciate this culture, as well as the cultures of other German-speaking countries.
Travel: Germany and other German-speaking countries are popular tourist destinations. Knowing the language can enhance your travel experience and make it easier to navigate through the country, communicate with locals, and experience the culture more fully.
Personal Development: Learning a new language has been shown to have cognitive benefits, such as improving memory, enhancing problem-solving skills, and increasing creativity. It also provides opportunities to meet new people and expand your social and professional networks.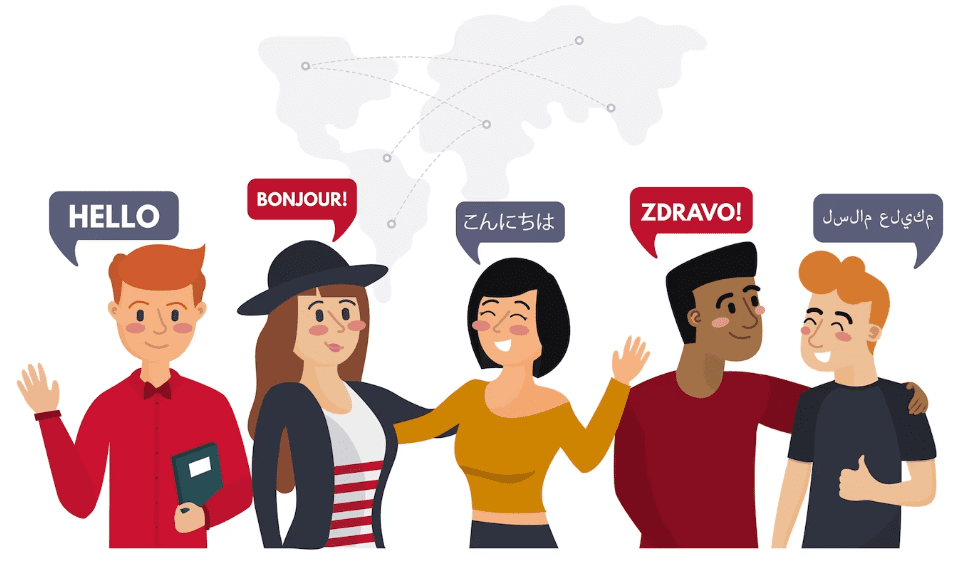 why choose british overseas for Geman language institute in chandigarh
British Overseas Best German Language Institute in Chandigarh is a language school that provides training in multiple languages, including German. Some reasons why you may consider British Overseas for learning German in Chandigarh are:
Experienced Faculty: British Overseas Language Institute has a team of experienced and trained teachers who use innovative teaching methods to make learning German enjoyable and effective.
Comprehensive Course Curriculum: The German language courses offered by British Overseas are designed to provide students with a comprehensive understanding of the language. The curriculum covers all aspects of the language, including grammar, vocabulary, writing, reading, and speaking.
Interactive Teaching Methodology: The teaching methodology of British Overseas involves interactive classroom sessions, audiovisual aids, and role-playing exercises to help students learn German effectively.
Flexibility: British Overseas offers both online and offline German language courses. This flexibility allows students to choose a learning mode that suits their schedule and learning style.
Reputation: British Overseas has a good reputation in the field of language training and has been providing language courses for several years.
It is recommended that you research multiple language schools and compare their teaching methodology, course curriculum, and fee structure before choosing the one that suits your needs and goals.
German Language Course Fee
At British Overseas, the fee for German language courses can range from a few thousand rupees to several lakhs of rupees, depending on the factors mentioned above. On average, the fee for German language courses in India ranges from INR 10,000 to INR 40,000 per level (A1, A2, B1, B2, C1, and C2).
Conclusion
In conclusion, German is a widely spoken language that offers several benefits such as employment opportunities, education opportunities, cultural understanding, travel, and personal development. There are various institutes and schools that offer German language courses in Chandigarh, each with their unique teaching methodology, course curriculum, and fee structure. It is essential to research and compare multiple language schools before enrolling in a course to ensure that you choose the one that best fits your needs and goals. The fee for German language courses can vary depending on several factors, and it is recommended that you consider all relevant costs, including course materials, examination fees, and certification fees, before making a decision.