PTE Coaching in Zirakpur
Don't let PTE stand between you and your dreams. Get a high score in minimum time and least difficulty at British Overseas' PTE coaching in Zirakpur. Our coaching has helped over 5000 students from Tricity to go abroad for their higher studies.
We're the only institute which gets to say that every student we taught achieved a good score and went abroad. Now, you can join the elite class. We're accepting new applications for our PTE coaching program. Contact us to book a seat.
We're our only competition.
British Overseas, known for the best PTE Coaching in Zirakpur, has everything a good PTE institute should have. In fact, we're the only PTE institute in Tricity which provides:
✔ Qualified instructors: The instructors are experienced and qualified to teach the PTE exam, and provide feedback and guidance to help you improve your skills.
✔ Study materials: Our PTE coaching in Zirakpur provides you with a variety of study materials, such as practice tests and sample questions, to help you prepare for the exam. You will find the special study material only at British Overseas and nowhere else.
✔ Flexibility: One of the biggest quality of our institute is that we offer flexible class times and schedules to accommodate your schedule.
✔ Proven results: We're proud to say that our institute has a track record of helping students achieve high scores on the PTE exam.
✔ Curriculum: Our institute offers a comprehensive curriculum that covers all aspects of the PTE exam, including listening, speaking, reading, and writing.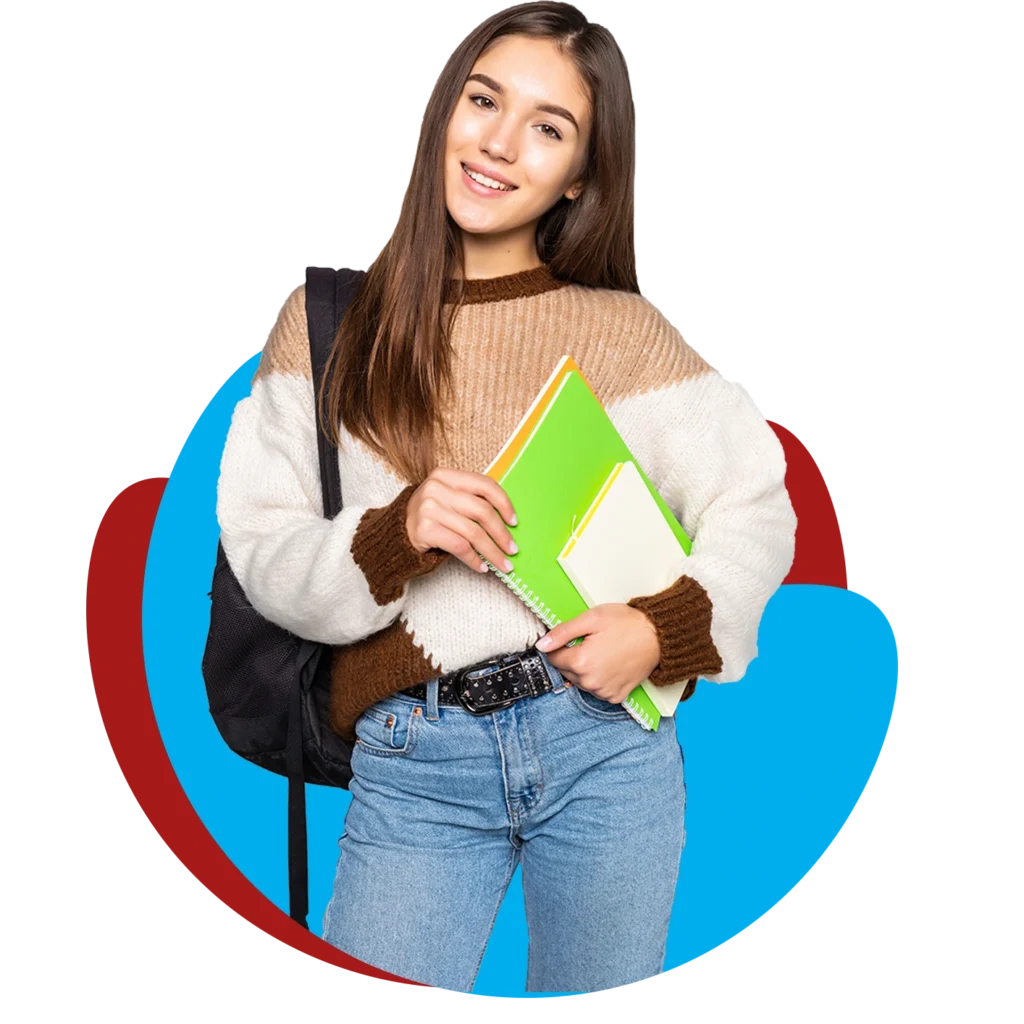 How we prepare you for PTE?
✔ Familiarising you with the test format: The PTE (Pearson Test of English) test is divided into four sections: listening, reading, writing, and speaking. Our PTE coaching in Zirakpur makes you understand the format and structure of each section before you begin preparing for the test.
✔ Improving your English skills: The PTE test measures your ability to understand and use the English language, so we help you in improving your grammar, vocabulary, and pronunciation.
✔ Feedback Sessions: You practise with an English teacher who is proficient in English and get feedback on your performance and find out what areas you need to improve.
✔ Building your confidence: The PTE test can be stressful, that's why we train students to stay calm and confident on test day. This includes a relaxing routine before the exam date.
PTE Eligibility
There are no specific eligibility requirements for taking the PTE (Pearson Test of English) exam. The test is open to anyone who wishes to take it, regardless of their age, educational background, or English proficiency level. However, to take the PTE test, you must have a valid passport or government-issued ID, and be able to pay the test fee.
It is important to note that some organisations, such as universities or immigration agencies, may have their own specific requirements for PTE scores, so you should check with the organisation you are planning to use the PTE score for to determine if there are any additional eligibility requirements.
Also, It is important to check the test centre availability and test date availability in your country or location before you plan to take the test. Don't worry, our PTE coaching in Zirakpur will help you do all the required things.